Today, the workwear is a very important facet of contemporary fashion. Drawing its inspiration from the clothing style of workers throughout the ages, its identity side is undoubtedly the most important aspect.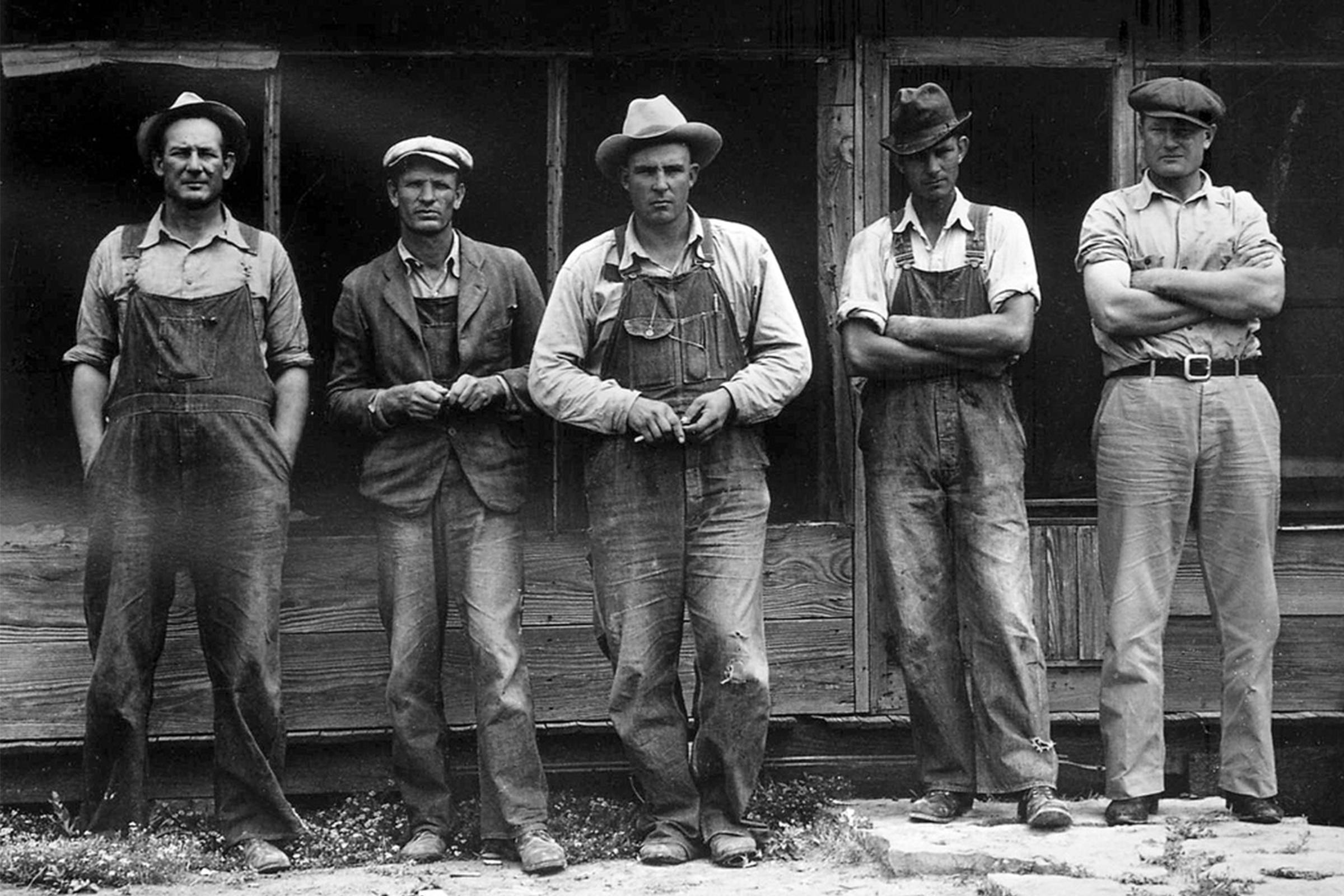 Perhaps the strongest current in modern workwear is the American one. He has been able to take advantage of the best outfits to obtain high quality technical pieces today. So, we will see in a rather complete way where they draw their inspirations.
Military workwear
We can start by talking about a real military style at the end of the 19th century. It is in this period that we can see the appearance of the first khaki outfits, with a very big utilitarian side. It is the brand Levi's, still known today, that created these first outfits.
With time, more technical fabrics appeared, allowing to have more performing fabrics according to the climates. Overshirts have reinforced their style with the addition of front pockets over time..
One can find the Saharan from Hartford, which is a respectful and authentic reproduction of the military jackets used by the American army in Vietnam. Shoes are also an important facet of military workwear. Red Wing offers us for example its Moc Toe, boots with a very neat style. The English label Universal Works is very close to these inspirations, its cotton overshirts are very inspired by the military culture.
Cowboy clothes
Cowboys, on the other hand, needed clothes with a utilitarian feel to them. They were mainly made of leather (they had to make do with what they had on board), especially for jackets.
Cowboys were also the first to wear tight jeans. They needed them to be more comfortable on horseback. This is also where braces became a reference piece. The denims of those times were designed without belt loops.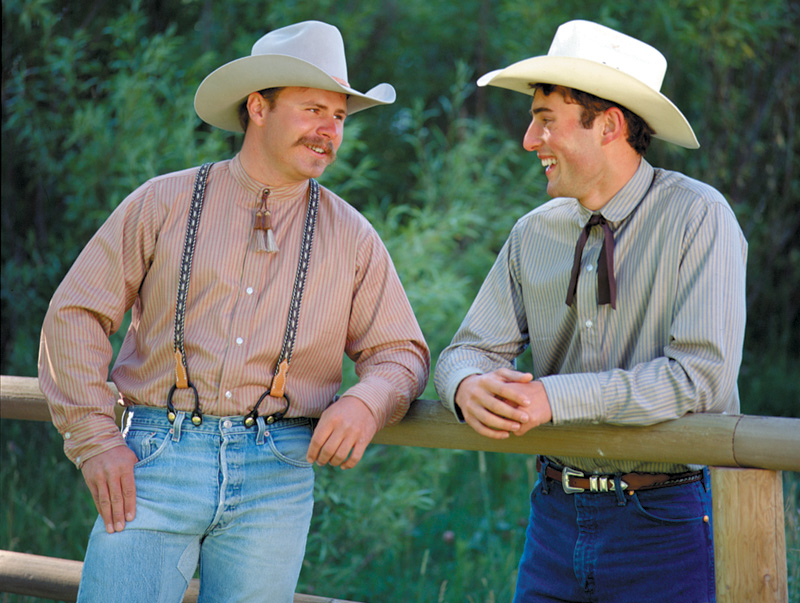 Strong brands include Levi's, which offered clinch-backs on the back of its jeans shortly after the end of World War I, helping to reduce the wearing of suspenders.
The miner's workwear
The miners, on the other hand, needed strong, tear-proof clothing. So logically, they turned to denim cloth. Their solidity and rigidity made them the perfect technical clothing at that time.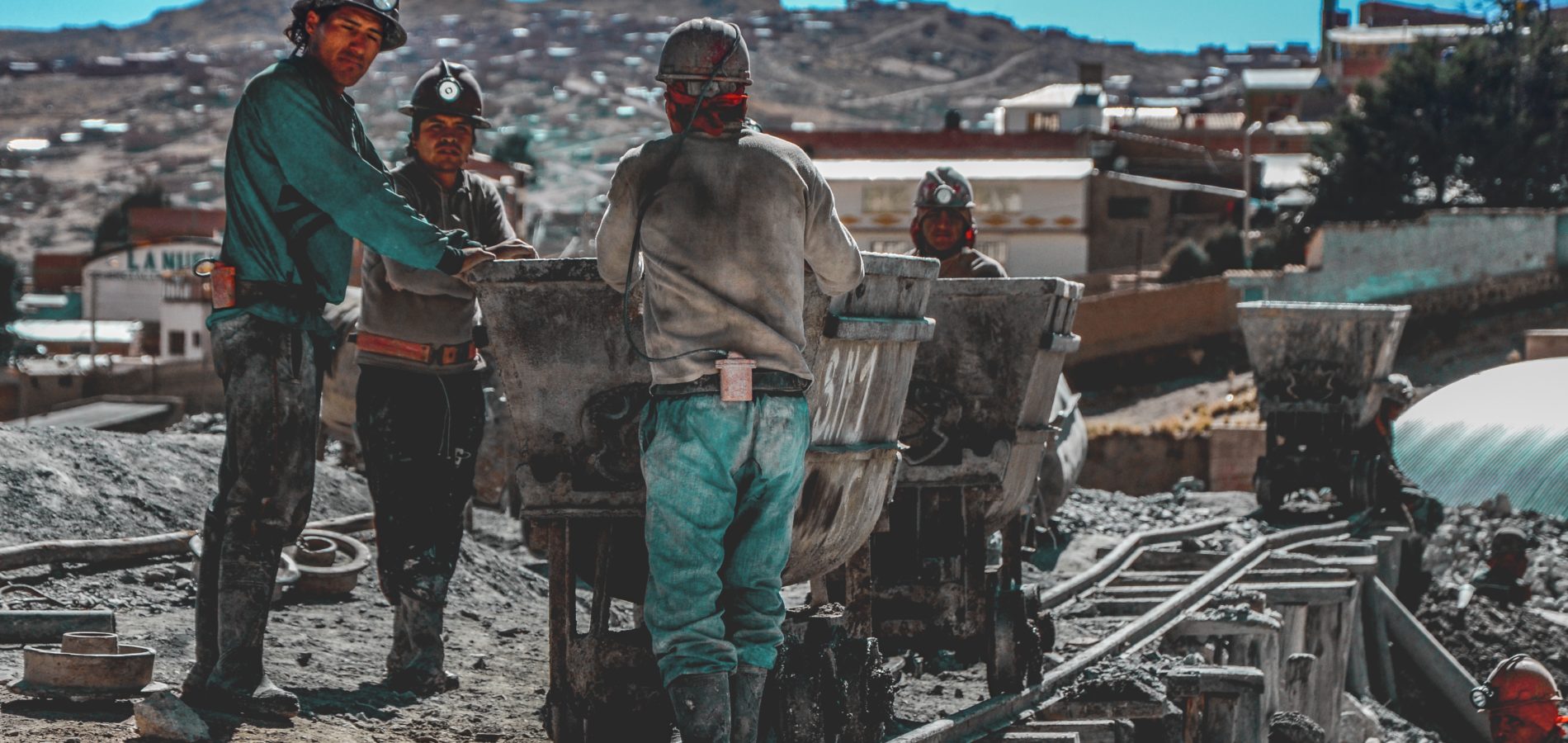 Farmers' clothing
Farmers basically designed their own clothes because of their lack of means. The main material was leather, which they had in abundance. The aim of the farmers' working clothes was to be comfortable and above all as cheap as possible. The same was true for shoes, which were simply made of leather.
The lumberjacks' workwear
They're in line with the cliché we all have in mind! Since most of them work in North America, even in Canada, the clothes had to be warm, strong and comfortable. The jackets had to have very thick fabrics to resist the weather, but also the cold.
They also needed very good footwear. Snow and rain are two big destroying factors for shoes. It was necessary for them to take pieces that were much too large to be able to put on several pairs of socks, and thus better protect themselves from the cold.
The pants had to be very thick and warm. Wool was the most commonly used material. It made it possible to have very useful canvases against the cold. Velvet was also used a lot because of its resistance to many snags, such as brambles for example.
The label Engineered Garments is very inspired by the workwear of the lumberjacks, we can for example mention his Cagoule shirt fineline twill, which plunges us directly into a snowy universe. There are also his checkered shirts, which remind us of that cliché of the bearded Canadian with a red and black tiled piece.
Clothes of the mechanicians
We all know Carhartt WIP, this timeless label which is today a fashion reference. He comes from Detroit, where the American automobile has developed the most. The style of the mechanics is the workwear style par excellence. It is mainly inspired by the military style, it even seems rather logical since most of the mechanics were former soldiers. There are also simpler jeans and t-shirts, but just as effective.
Graduate's workwear selection
At Graduate, we are big fans of workwear culture. Our selection is based around iconic labels such as Carhartt WIP, but also on brands with a strong identity such as Engineered Garments or M.C. Overalls.
Speaking of Carhartt WIP, you can find everything you need to fill your wardrobe. We offer pants, shorts, shirts, tees, and the famous Michigan Jacket, the label's signature piece.
Our Universal Works selection is built around the brand's classics. One of the strongest pieces is undoubtedly the cotton kimono, a piece of high textile quality with a very strong identity.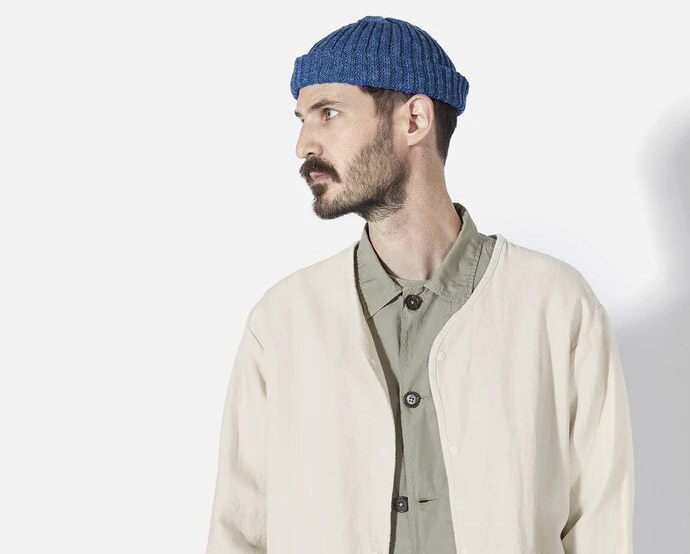 At Engineered Garments, we offer work pieces for men and women. All of them are of a great manufacture and take up with excellence the strong identity of the label. Our pieces are perfect for an entry into high-end workwear.