Sunspel x Daniel Craig for a charismatic James Bond
The author of Bond's novels was a fan of Sea Island cotton like the one in Sunspel. As a tribute, they created a special collection made from this rare fabric, used by the brand since the beginning of the 20th century.
The Sunspel Riviera navy blue polo shirt and its elegant fame
Designed in the 1950s, the Polo Riviera is light and breathable thanks to its unique textile structure. Redesigned in 2006 for the famous Daniel Craig aka James Bond, it is today an ever modern classic. The most remarkable is the blue polo shirt shown in the photo below. This polo shirt is 100% cotton and warp knitted on old lace machines. It is retro classic and fitted, available in navy blue, black and midnight blue.




Sunspel's name has been synonymous with James Bond style since they made one of their original polo shirts for Daniel Craig in his role as 007 in the movie Casino Royale. Beautiful, well-balanced and elegant, the Riviera polo shirt brilliantly sublimates the qualities of James Bond. Oscar-winning costume designer Lindy Hemming asked the brand to design a polo shirt to be worn by Daniel Craig for certain scenes in the film. They adapted it to Daniel's exact measurements: the cut across the chest was slimmed and the arm sleeves were slightly shortened to show off his physique and allow him to move neatly and easily in the more hectic sequences.
The Sunspel Riviera t-shirt, the applied sobriety
In the film, Daniel Craig wears several sober tops from the Sunspel brand. Everyone has heard of his blue polo shirt, but not of his t-shirts, which also make the elegance of this unpredictable action movie.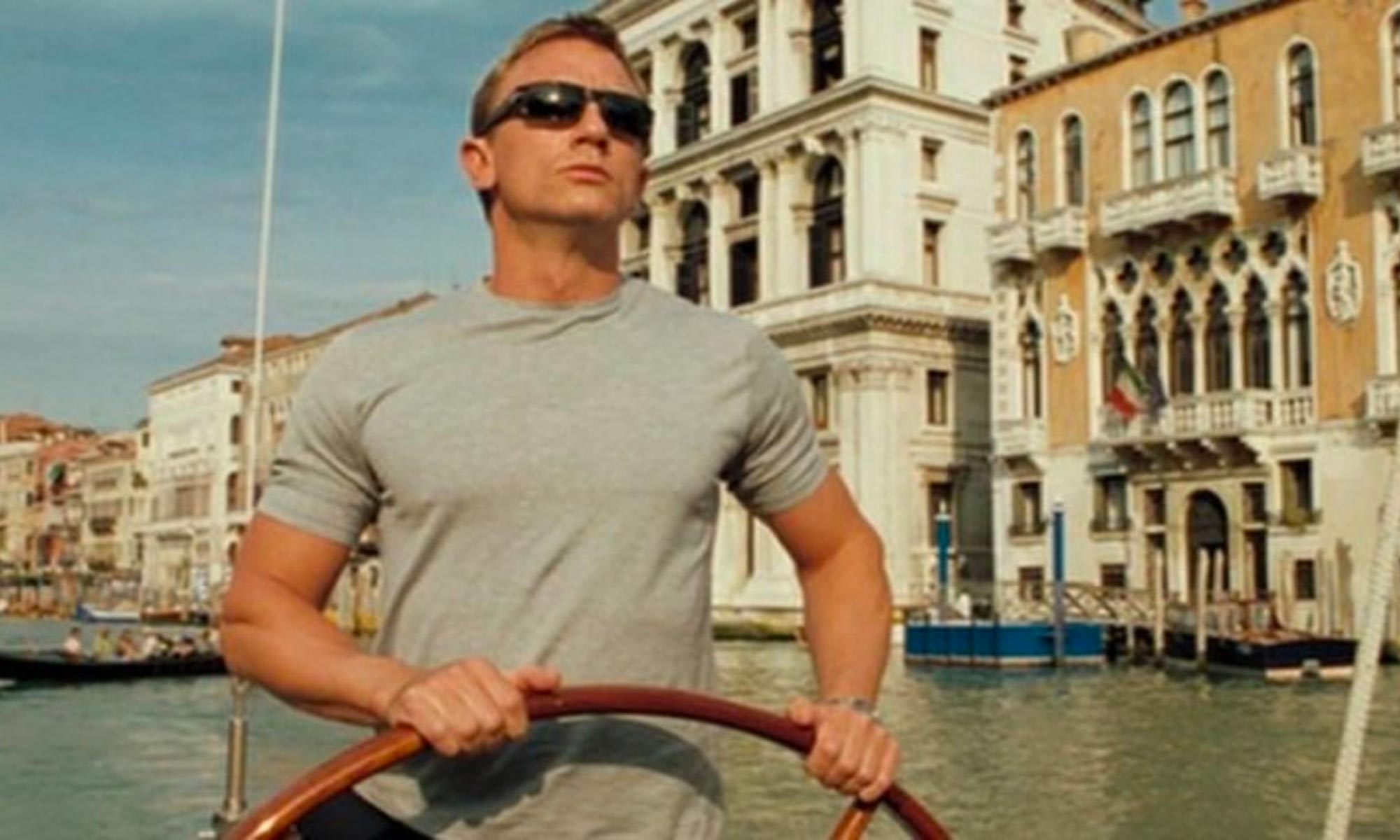 James Bond and his always classic and timeless style fits perfectly with this sober and refined grey t-shirt. Designed especially for the Casino Royale movie, the Sunspel Riviera t-shirt reveals an elegant class with a smooth-touch organic cotton construction. Its durable and sturdy construction gives this item the ideal versatility to be worn alone or layered under a variety of garments.


About Sunspel, also read :