How Does Fit AMI Paris ?
AMI Paris is one of the most striking brands in contemporary fashion. It is based on a unique universe, propelled by designer Alexandre Mattiussi, which showcases Parisian class. At the heart of the trend, AMI Paris clothing is designed for your everyday life and will affirm your style in the best possible way.
All the pieces of the Parisian label are distinguished by a very high quality of design. In fact, the AMI Paris workshop makes each piece with attention to detail, using sophisticated textiles and a unique design process. This feature allows the pieces to have modern and very inspired silhouettes.
To get the best, and especially to feel good in your clothes, it is important to choose the right size when you buy your piece. We will therefore look at the different sizing of each AMI clothing range in a fairly simple way, so that it is never complicated to know how AMI Paris fit. Through our article AMI Paris : 2021 Starter Pack, we try to bring you our tips to add color in your city clothes.
How To Wear The AMI Shirt ?
AMI Paris shirts are distinguished by their unique style. They all have their place in looks ranging from casual to chic. In terms of sizes, if you are used to taking a sizing Large, a size 42 will be ideal. Then, just go down in a fairly logical way, a size 40 corresponds to Medium, 38 to Small, etc.. Just remember that for AMI shirts, take your usual size. You can also visit How To Wear The AMI Shirt to learn more !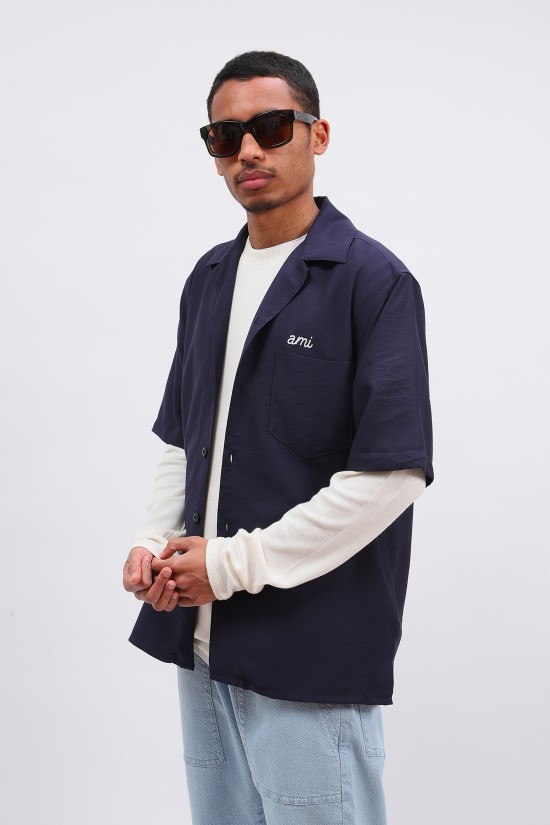 How To Choose Your AMI Pants?
You will find your happiness in the AMI Paris pants selection of the Parisian label. The quilted pants are inspired and the chinos have a wide range of colors, the choice is very varied and complete. Reading How to Choose Your AMI Paris Pants ? may also help.


The AMI Topstitched Pants
For stitched trousers, the same advice should be applied as for shirts. A size 42 will be ideal if you are used to taking AMI sizés Large, then just take a size 40 for Medium, 38 for Small, etc.. Just take your usual size, there is little risk of making a mistake.


AMI straight cut pant topstitched size guide
AMI carrot cut overstitched pants size guide
These pants are ideal for more dressy looks, even for contemporary city outfits.
The AMI pants for a wedding
Straight cut topstitched trousers are perfect to pair with shirts and tailored jackets. The class of these pieces is such that they will give you a look that will stand out from the crowd.
Evening wear by AMI Paris
AMI will also be perfect for evening wear. A straight cut stitched trousers will be ideal with a shirt and a light knitted jacket. You'll have a look that conveys the Parisian class so dear to the label.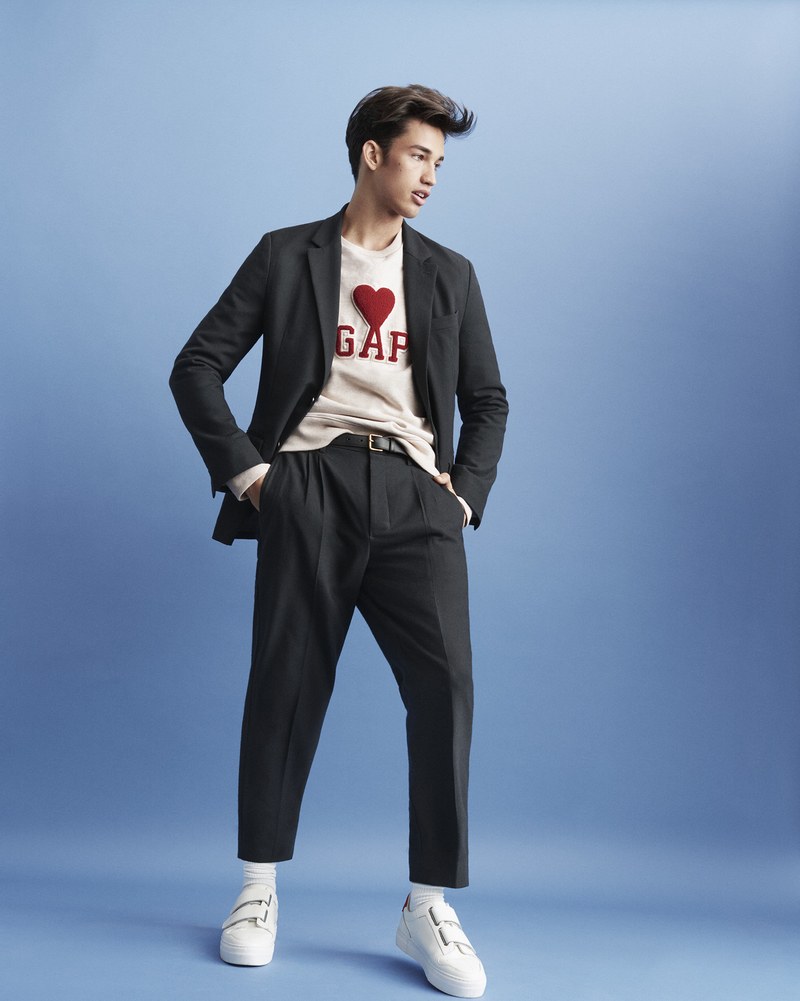 The AMI stitched pants in everyday life
Pour votre quotidien, les pantalons carottes AMI Paris vous confèreront une silhouette moderne. Ils sont parfaits pour aller de pair avec n'importe quelle pièce, une chemise ou un tees basique peuvent être un très bon choix pour les périodes chaudes. À contrario, un hoodie ami de coeur sera idéal lors des périodes un peu plus fraîches.
How AMI Paris chino fits ?
At the chinos, the sizes are classified by X-Small, Small, Medium, Large, X-Large; just take your usual size. AMI tends to offer parts that are easy to choose and that fit everyone. It is therefore the logical continuation of following universal sizings.


AMI chino classic fit size guide
AMI chino carrot fit size guide
How AMI jeans fit ?
As far as jeans are concerned, the sizes are quite classic. If you're used to taking 32, you'll just have to take an extra size, which is 33 on the French label. This size corresponds to Large. For medium jeans, prefer a size 31. To sum up, at the Parisian label, take jeans one size above your usual size.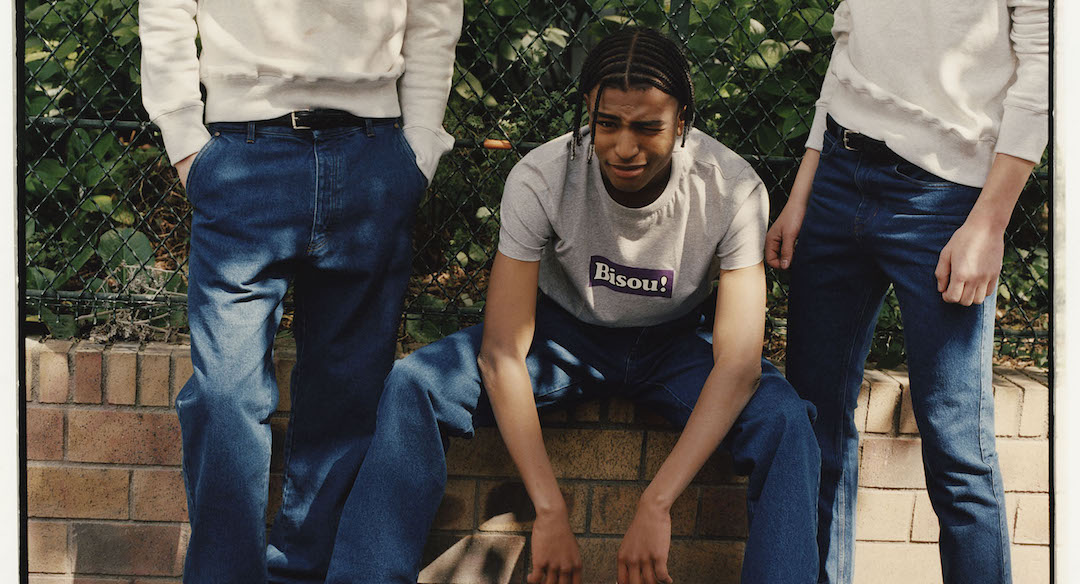 Several cuts can be seen at the Parisian designer's. Notably straight cuts, classic cuts, rather tapered as well as very successful carrot cuts.
AMI fit jeans sizing guide, tapered oriented

GAMI Straight Cut Jeans Size Guide
AMI Carrot Cut Jeans Sizing Guide
How AMI T-shirt fits ?
At the Parisian label,the tees follow a very basic sizing, which makes them very easy to choose. All you have to do is take your usual size. You may feel that the tees looses are a big hair, it's perfectly normal. This cut is designed to be worn slightly wide.
How To Wear The AMI Sweater
The same goes for How To Wear The AMI Sweater, which will be fairly easy to choose, the sizing of the Parisian label is very close to what is done elsewhere. They have modern silhouettes and cuts that are totally adapted to everyday use. They will be perfect to accompany you in streetwear outfits as more classy, and especially when accompanied by shirts.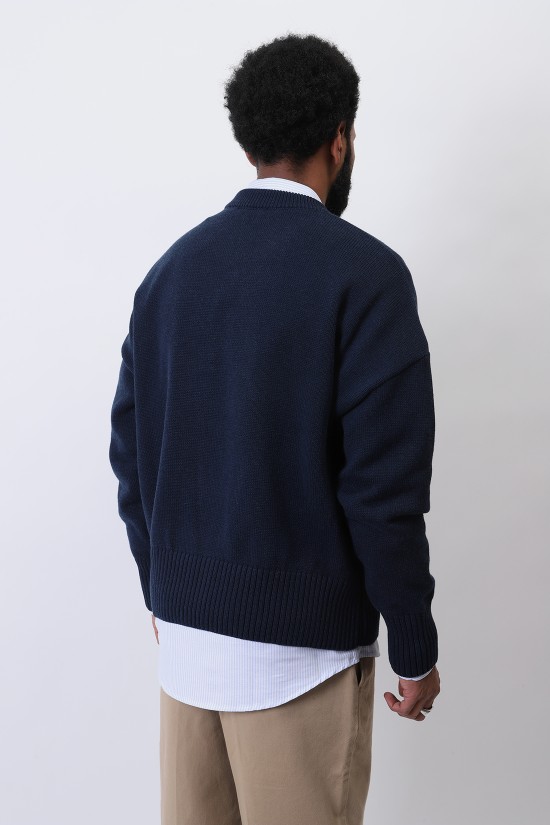 How Ami sweatshirt fits ?
Friend sweatshirts are a reference. They are perfect for a modern streetwear look, Alexandre Matiussi's label has a perfect place in any wardrobe. As for the sizings, they are very classic. All you have to do is take your usual size.


How AMI shoes fits ?
The Parisian brand is now starting to offer shoe lines that reflect its collections, refined, sober and easy to wear. They have a sizing totally in the standard, take what you are used to take, you will not be disappointed.


Seasons and collections Ami Paris
The Seasons and collections AMI Paris created by French designer Alexandre Mattiussi, have come together in the ami paris outlet category for fashion enthusiasts. You can now buy Ami Paris seasonal collections from past years at great prices.

About the AMI Paris Universe, find our articles :